Ebony Elixir Elite
Charcoal has a myraid of benefits and this 'brew' will support the removal of unwanted intestinal toxins.
Charcoal assists the kidney to filter more efficiently by binding undigested toxins and drugs for removal from your body.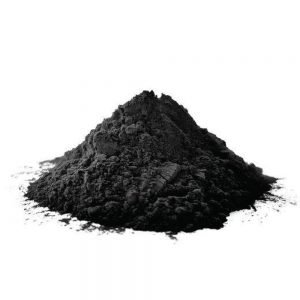 The H2 Bio-Activated Charcoal I use is a fine powder with no odor and has a couple of other unique benefits.
Many Charcoal powders are 'activated' which means heating the Charcoal to quite high tempertures, this 'activation' frees up the bonding sites of the molecules in the Charcoal. Now these bonding sites are available to bind to intestinal toxins, other unwanted substances and can be removed out of the body.
The H2 Bio Activated Charcoal has been reinforced by the natural Hydrogen Ion  via proprietary and natural methods of ARP Tech. This unique method of ARP Tech amplifies the effectiveness.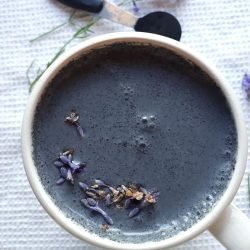 Ebony Elixir Elite
Ebony Elixir is a delicate, but effective Lifeforce Tonic.
H2 Bio Activated Charcoal is an excellent toxin absorbing mineral that assists your body to pull out unwanted intestinal toxins and heavy metals.
With a subtle hint of Lavender, this nourishing lifeforce brew is gut benefical and very pleasant!
Instructions
Pour Half of the Organic Mylk into a shakable container and add all ingredients to get thoroughly mixed.

Pour remaining Mylk and mix ingredients into saucepan. Only just bring to the boil and cool slightly
Notes
The Lavender essential oil I use gives a wonderful delicate flavour of Lavender and goes so well with this Nourishing brew! 
Also in all my brews I strongly recommend you add in a few dops of the C60WS Champion Patented Water Solution.  The C60 Patented Champion Water Solution has a 'self selective consciousness' which means it will go in and 'self' neutralize free radicals that cause dis-ease from emotional unbalance, environment pollutants, lifestyle stress, aging.  It can rejuvenate and strengthen in the most efficent way. Assisting your organs, cells and systems of organs to bring about homeostatis.
It also enhances all nutrients you intake. Hence why I add it into most of my food, liquid intake.
In the recipe are link for more information on the supplements I use for extra lifeforce.
The Patented C60Ws Champion Water solution is a great benefit in every meal, smoothie, latte.  I take it first this every morning.