YES! H2 C60 CACAO BLISS
YES! H2 C60 Cacao Bliss
Heavenly !!
Highest Purity (99.99%+) C60 Isolate and CHOCOLATE !!!
Advanced Resonant Plasma (ARP) Technology and (H2) Hydrogen for Ultimate Efficacy.
The YES! Team have created this most amazing feast of potent ingredients for your Optimum Health AND Energy.
H2 C60 Oil can aid in free radical neutralization, boost your immunity, assist in deep cellular detox, emotionally and physically for a life changing experience.
The YES! H2 C60 Cacao Bliss Oil contains Potent Ultra High Pure Bio Activate H2 C60Oil.
Why it is so Unique and a must have:
100% Solvent Free.
2Mg per Gram.
Free of Soy, nuts, any and all artificial ingredients, gluten, all animal products, corn, yeast, lactose, wheat and pesticides.
Sustained calmness.
Cellular metal and pesticide detox.
Liver Support.
Heightened Immunity.
Better sleep.
Brain fog lift and memory improvement.
Radiation, EMF, ELF, reduced sensitivity.
Repopulation of gut flora.
Heart health support.
May prolong life span and slow down aging process.
Supports over 300 biological functions.
Super antioxidant action of the synergistic effect (over 100 times higher than any other antioxidant on its own).
Anti-viral.
Emotional uplift and support.
The Ingredients: (You'll see why, it's so powerful!)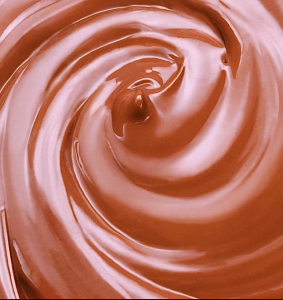 99.99+% C60 Fullerene, H2 Hydrogen permanently infused, Bio Active Certified Organic Heirloom Criollo Cacao Butter/Oil, Certified Organic Heirloom Criollo Cacao Beans (stone ground), Subatomic Gold, 100% Natural Electrolytes from Certified Organic Coconut water, Certified Organic Vanilla Beans, Plasma state of Magnesium L-Threonate, Subatomic DHA/EPA Omega 3 (from microalgae), Probiotics, SBO (Soil based organisms), Subatomic Vitamin K2 Spectrum from MenaQ7®, (from fermented chickpea), Plasma state of Humic and Fulvic Acid, Plasma state of PectaSol® Modified Citrus Pectin, Plasma state of Himalayan Shilajit. Certified Organic Bio Activated MCT Oil, Organic Sunflower Lecithin, Certified Organic Monkfruit Extract.
The Process:
The C60 Oil Fullerene is made that the YES! Lab in the USA at the higher than 'norm' levels (2mg per gram) in this formula. Most C60 Oils are anywhere from 0.6 – 0.8mg with a percentage from 99.50% – 99.95% with only one or two companies that have 99.99% grade that they have seen.
With the YES! H2 C60 Cacao Bliss formula, you can receive more than double the amount for deeper health effects, plus highest and purest isolation form possible.
Each and every nutrient used to create this one of a kind formula is carefully selected and sourced from entrusted and many of them patented and pure nutraceuticals which are then bio activated through a natural proprietary method of the YES! ARP Technology.
They all have their own incredible medicinal properties and an amazing synergy in combination with the YES C60 Fullerene for the maximum health effects. These nutraceuticals are used as supporting and reinforcing agents that do enhance the C60 biological action and vice versa.
Most importantly of the YES C60 Fullerene used in the formula is not produced with any solvents from the beginning to the end of the process. Which means, that it was not mixed with Toulene and therefore did not go through the chromatography process in order to separate it from other Fullerenes and amorphous. It also means it did not go through double baking and subliming to purify from any Toulene.
This makes it a more Raw C60 Fullerene and actually, The YES! Team believe it makes a much more powerful C60 in its heightened and enhanced cellular expression; plus through the additional ARP Tech's special and natural Bio Activation it has shown to be far more superior to the regular one.
Best time to Take:
First thing in the morning.
In the afternoon before 4pm (unless you want to stay up).
Before or after a workout (effects are felt right away).
Before any athletic event performance or sustained endurance.
Any time your need an emotional uplift. (This will make you happy!)
60 day supply: 1/2 tsp
30 day supply: 1 tsp
Keep your oil in a cool room and KEEP AWAY FROM DIRECT SUNLIGHT FOR OPTIMUM PRESERVATION, refrigeration is not needed.
Made in the USA.
**NOTE: The YES! Team take great care on what they offer you for your health and well-being. These products are unsurpassed in anyway for the research done and care taken to provide you with a top premium product. The processes are timely, and we are okay with that, as we know this is not a mass produced product and is created with high integrity that is of huge importance to your health, physically, emotionally and spiritually and the investment you make IS WORTH IT!
*These statements have not been evaluated by the FDA. This product is not intended to diagnose, treat cure or prevent any disease. Intended for research and educational use only.