Super Sunshine Smoothie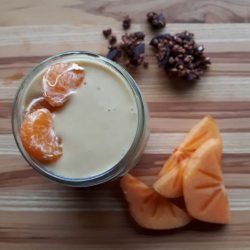 Sunshine Super Smoothie
Always striving to maintain great health, I created this Lifeforce Super Smoothie as a wonderful DAILY maintenance smoothie. Divine taste. Add whatever organic seasonal fruit you like, the unique supplements are the KEY! Plasma Ionic Minerals, (Gold), vitamin B12, Correct Vitamin e, Correct Protein peptide powder. Beautiful!!!
Ingredients
1 1/2

Cup

Organic Activated Plant-based Milk (Recipe)

Seasonal Organic Fruit

1/2

Banana, fresh or frozen
Key Ingredients - Links provided
Instructions
Add fruit and these Lifeforce ingredients in blender and enjoy!