Pine Power Immunity Elixir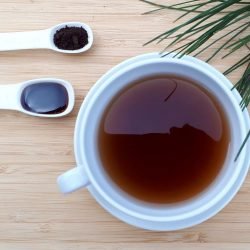 Pine Power Immunity Elixir
A beautiful elxir brew for so many purposes. 12 Immunity boosting mushrooms that cover all bodily systems and a potent fermented Pine needle brew, incorporated with trace minerals and Champion C60 Molecule to enhance the nutritional benefit even more!!!
Instructions
Just the simple step like making a cuppa!

1 tsp of the Pine Needle Elixir and 1/4 tsp of the beyond organic Immunity Mushroom Mix.

You could a little sweetener if you like brews a bit more sweet, but it's just great as is!