Mushroom Magic Latte
Love this Sshrrmmmm Brew!  Full of imminity building ingredients while a sipping on a luxurious blend of Lifeforce!
Reishi Polysaccaride – Shiitake – Oyster – Lions Mane – Chaga – Cordyceps Militaris – Resihi Broke Shell extract – Agaricus Blazei – Poria Cocos – Tremella – Mataike.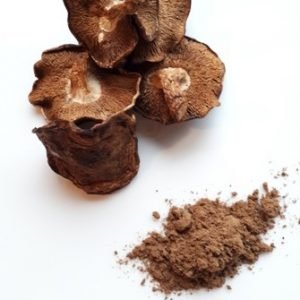 In the recipe are link for more information on the supplements I use for extra lifeforce.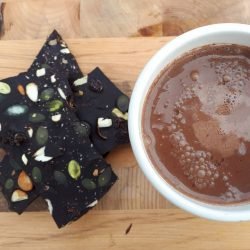 Mushroom Magic Latte
Rich, Immunity building and tastes wonderful!
The two KEY ingredients in this luscious latte are the 12 Mushroom immunity Mix and the Plasmatic Ionic Essential Minerals. The mushy mix has 12 different mushroom extracts that have got you covered for real health. I use them a lot, 'stews, my neatball recipe, soups, etc. The Plasmatic essential minerals are a must in everything! I have included links for both that takes you to my info page.
Instructions
Measure out the organic plant-based mylk of your choice.

Pour half into the saucepan, put the other half in sealable container, add the rest of the ingredient EXCEPT THE CACAO BUTTER, and shake well until all ingredients are well mixed

Pour this into the sauce pan, add the Cacao Butter and only just bring to the boil, constantly stirring. Done!
Notes
This is a lovely Lifeforce Latte, ticks all my boxes for a warming REAL healthy tonic!
In all my brews I strongly recommend you add in a few dops of the C60WS Champion Patented Water Solution.  The C60 Patented Champion Water Solution has a 'self selective consciousness' which means it will go in and 'self' neutralize free radicals that cause dis-ease from emotional unbalance, environment pollutants, lifestyle stress, aging.  It can rejuvenate and strengthen in the most efficent way. Assisting your organs, cells and systems of organs to bring about homeostatis.
It also enhances all nutrients you intake. Hence why I add it into most of my food, liquid intake.