Happy Camper
I found this 'Brew' quite refreshing.
The Blackcurrant gave some depth to it and the Soothing Grass Crystal added in that lightness.
The intention behind this particular 'Tonic' was to give you a Nice Vitamin C Hit from the Blackcurrant Powder. I use this one from New Zealand where I live because of the soils in where it is grown it particularly favourable for Organic Blackcurrants.
The Soothing Grass Crystals I really wanted to try out and it didn't disappoint!
These Grass Crystals I really love, it beats juicing Wheat or Barley grass and the taste is certainly more appeasing to the taste buds. The benefits of These unique Grass Crystals are wide and va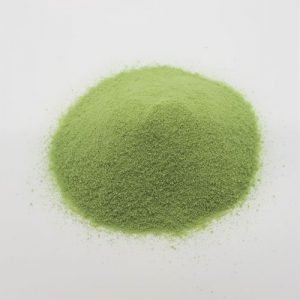 ried. below I have attached a link below you can read at your leisure (maybe while you are enjoying your Tonic!)
The Soothing Grass Crystals are nice just before bed and are particularly focused on the soothing the nerves., among many other benefits. I like it my smoothies.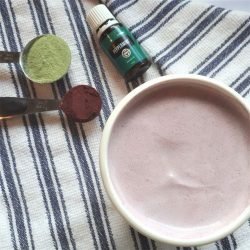 Happy Camper!
Making this super nutritious brew up, I didn't realise how delicate it was going to taste. The Combo of the Key ingredients worked really well together.
Instructions
Add all ingredients to a blend and high speed for 5 seconds. This just gets everything smooth.

Add to saucepan and heat slowly until just frothing. Pour into your favorite cap and be a Happy Camper!
Notes
If you don't have Blackcurrant Powder, then definitely H2 Acerola Cherry Vitamin C Complex is a perfect replacement, has the High Vitamin C Hit you requre, it is naturally reinforced with H2 (Hydrogen Ion) and bio activated via natural methods of (ARP) Advanced Resonant Plasma Technology, which amplifies the effectiveness.
Also instead of Peppermint Essential Oil, you could use Lime, which would give a lovely citrus hint!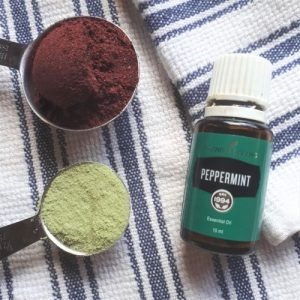 Also in all my brews I strongly recommend you add in a few dops of the C60WS Champion Patented Water Solution.  The C60 Patented Champion Water Solution has a 'self selective consciousness' which means it will go in and 'self' neutralize free radicals that cause dis-ease from emotional unbalance, environment pollutants, lifestyle stress, aging.  It can rejuvenate and strengthen in the most efficent way. Assisting your organs, cells and systems of organs to bring about homeostatis.
It also enhances all nutrients you intake. Hence why I add it into most of my food, liquid intake. I  take it every morning.
In the recipe are link for more information on the supplements I use for extra lifeforce